Flyboard Shows Singapore
Flyboard Shows in Singapore by Jack Ellison H2O Events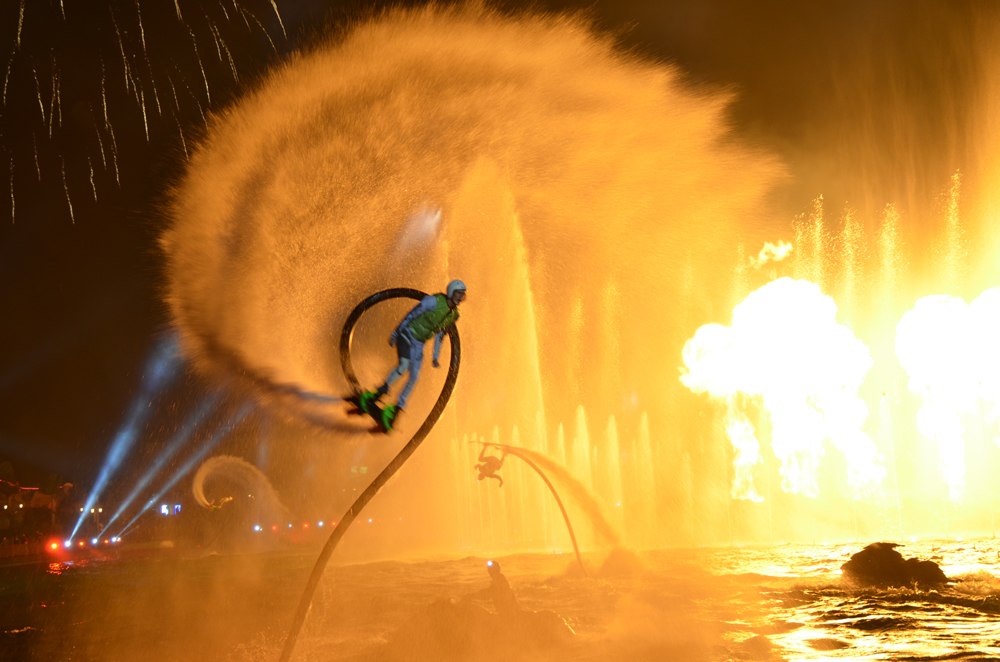 FLYBOARD Shows in were pioneered by Jack Ellison H2O Events
Jack Ellison H2O Events are the WORLD LEADERS in designing FLYBOARD show productions, providing FLYBOARD show services in SINGAPORE
Jack Ellison H2O Events produce multimedia FLYBOARD shows which are LIVE and interactive in SINGAPORE.
H2O Events in SINGAPORE are equipped with a PROFESSIONAL TEAM of FLYBOARDERS who perform double back flips in their famous syncronised shows
Jack Ellison H2O Events DEVELOPED the FIREWORKS BACK PACK - these are special effects fireworks which are computer fired off the back of the FLYBOARD PILOT which can be syncronised to a music track.
FLYBOARD SHOWS are faciliated by Jack Ellison H2O Events who have been seen at many locations across the world including SINGAPORE
Flyboard shows have been facilitated for companies such as China Amway and Free Choice
Performances have also been conducted in Dubai at the SHARJAH Water Festival, in Australia at Darling Harbour and in the Chimelong Ocean Kingdom Theme Park
Contact Jack Ellison at H2O Events now for more information on your FLYBOARD SINGAPORE Show!
Flyboard Shows Australia | Flyboard Shows Dubai | Flyboard Shows China | Flyboard Shows Singapore