Flyboard Shows
Flyboard Shows by the WORLD LEADERS in Interactive Flyboard Shows - Jack Ellison H2O Events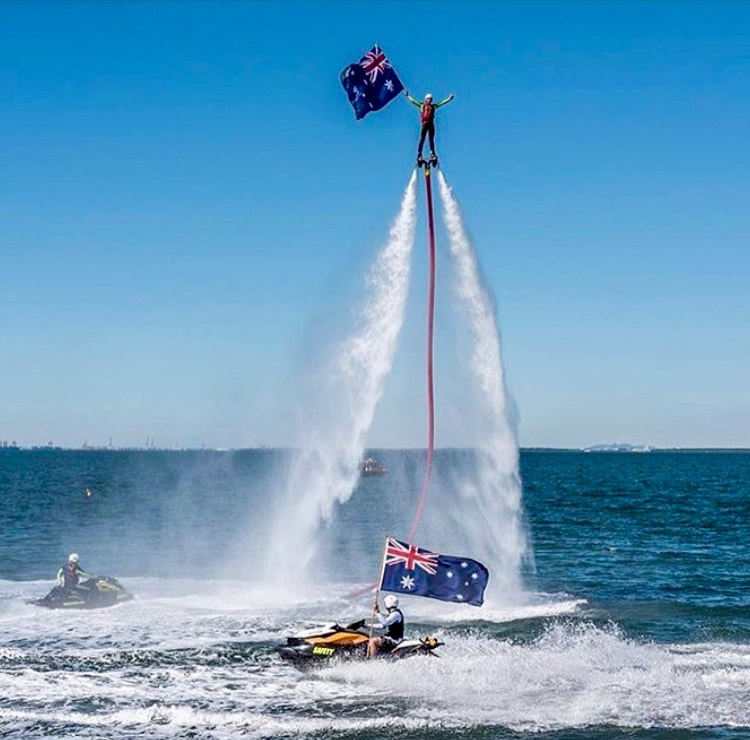 Jack Ellison H2O Events are WORLD LEADERS in interactive FLYBOARD firework multimedia shows.
Being the PIONEERS in FLYBOARD diplays, Jack Ellison and his team at H2O Events have performed over 1700 flyboard shows around the world!
You may have been fortunate enough to see them perform in famous locations such as:
The H2O Events PROFESSIONAL TEAM of flyboarders, perform their internationally famous SYNCRONISED shows including DOUBLE BACK FLIPS.
H2O Events also include their self-developed Fireworks Back Pack - this is a PYRO PACK BACK which allows a FIREWORKS DISPLAY off the back of the flyboarder - these are computer controlled and can also be syncronised to music.
The H2O Events Flyboard Shows are UNIQUE and STATE OF THE ART!
Call Jack Ellison now for your next FLYBOARD SHOW!